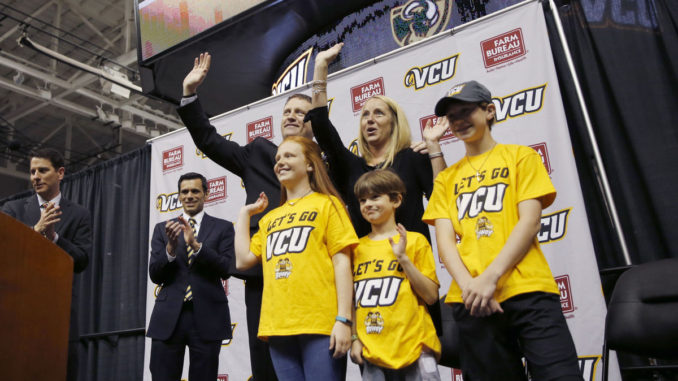 VCU Coach Mike Rhoades completed his coaching staff yesterday.
The 2017-2018 coaching staff will be the following:
Assistants: Jeremy Ballard (Associate Head Coach), J.D. Byers and Brent Scott
Director of Operations: Jimmy Martelli
Director of Player Development: Joey Rodriguez
Director of Student-Athlete Development: Mike Venezia
Video Coordinator: Justin Levine
Director of Sports Performance: Don Brown
As expected, some of the hires have VCU ties. Associate Coach, Jeremy Ballard, was an assistant at VCU from 2012-15. Rodriguez was the Rams starting point guard from 2007-11. Venezia and Levine were graduate assistants at VCU.
Both Byers and Scott made the trip up from Rice. They were on a staff that won 23 games. That was the second most wins in program history. Don Brown has worked at VCU and Rice.
Martelli is best known for being Phil Martelli (St Joe's head coach) but he's been an assistant for the last 9 years including at Randolph-Macon under Coach Rhoades.
Marcus "Mook" Washington is the host of Making The Cut. Follow Mook on Twitter: @mtcwithmook and IG: MTCWithMook